Our approach is both fun and highly interactive,
putting you in the driver's seat.
To help you address your particular needs, we do the following:


Apply a complexity lens
We help you see the challenges you face in the context of dynamic systems and guide you to work within these frameworks.
We work with you to unearth the significant patterns at play in the ways that you operate, and help you identify key leverage points for nurturing growth.
---
Some key resources
we rely on:
Liberating Structures
Network Weaving
Adaptive Action
Positive Deviance

Leverage the power
of networks
We view networks as the scaffolds that connect a system's diverse elements. It's through these networks that all of one's resources, opportunities and potential for people to flourish flows.
We believe using a networked approach opens up possibilities to improve efficiencies, spark innovation and generate powerful learning opportunities.
By helping you learn how to do efficient network analysis and mapping, we support you in applying networked approaches to leadership and change work.
We help you do sense-making, measuring and tracking – both of your existing activities and the results of changes you've implemented –as you go, enabling you to identify and act on emergent or uncertain outcomes.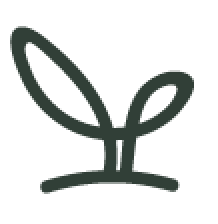 Introduce new methods and new results
We help you make positive shifts in your workplace culture by changing the way you engage with your team, uncovering your team members' valuable insights and capitalizing on the strength of existing relationships.
We support you in taking actions large and small to facilitate behavioural changes among staff. We show you how shifting your tactics and discovering new methods for engagement can have a profound impact.
Through coaching and learning opportunities, we help you employ creative approaches like Liberating Structures, Positive Deviance and Design Thinking – methods that help groups get to where they need to go through processes that are satisfying, illuminating and fun.

Web Programming
We offer and build customized web solutions that suit your needs, and the needs of your clientele.
Design
We help our clients illustrate the bigger picture in their worlds. From there, we co-develop processes and strategies that address the specific challenges you face in your work.
Project Managment
Using a network approach and a complexity lens, we apply our knowledge, skills, and techniques to execute projects, big and small in scope.
Facilitation
We lead high energy, high engagement events and meetings. Our methods create space for everyone to contribute, and help participants think outside the box.
Coaching
We support our clients every step of the way. We listen in closely, doing sense-making and strategy development with you throughout the course of our work. By working with us, you gain experience and capacity to apply our methods in future situations.
Writing
We can write content for your site, Ad campaign of just about anything else you need some writing for.